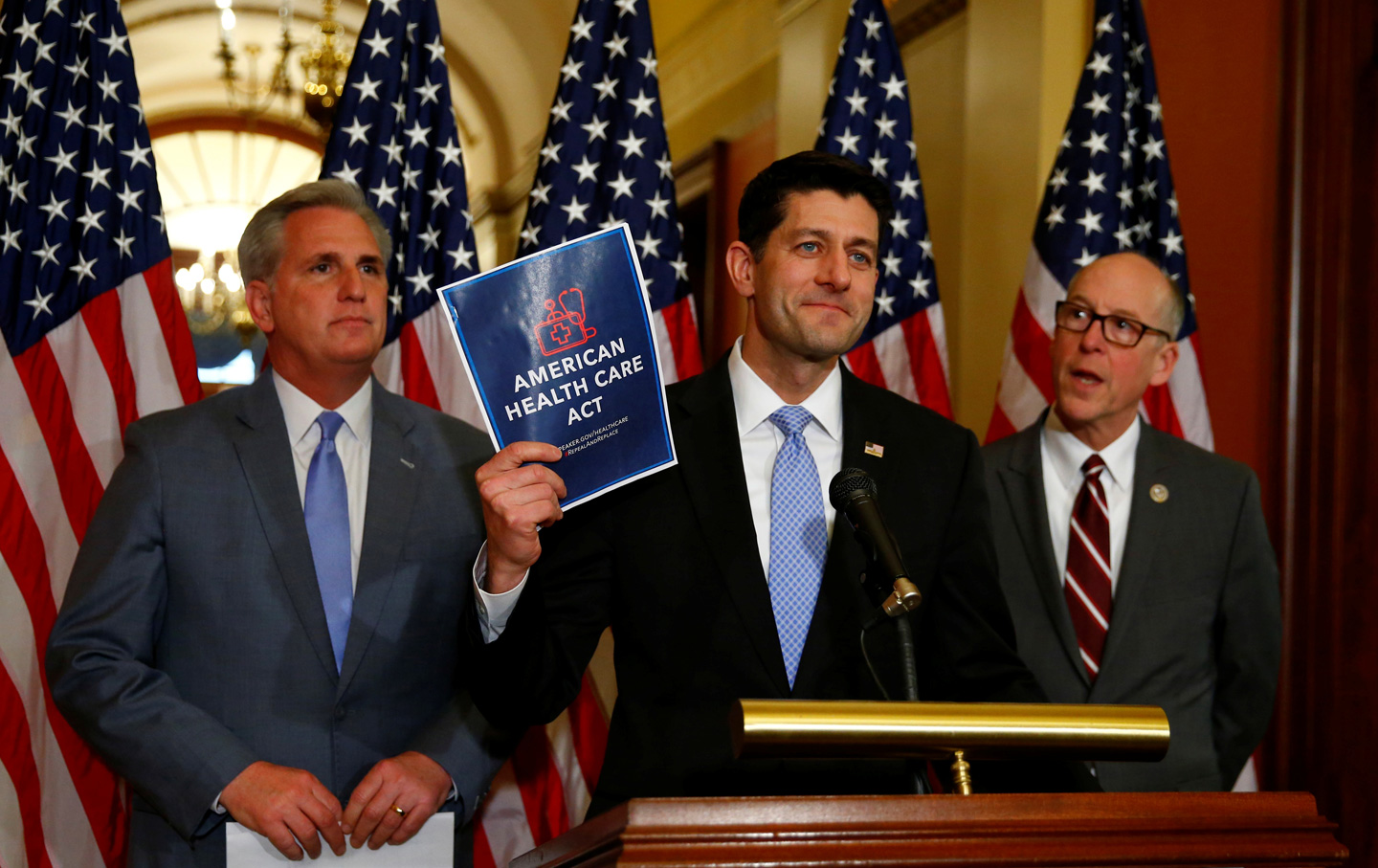 By Simone Hawthorne
It's been announced that the GOP has forcing a vote in the House today on TrumpCare, without final analysis of the legislation. Ultimately the Republican party is attempting to push the bill through before the general public can get a thorough breakdown of the consequences of this bill. This includes the affect on the budget, how it will affect the average American, the impact it will have on Americans with pre-existing conditions, and the list continues to go on.
On her website, Democratic leader, Nancy Pelosi has addressed her concerns about the impact this could have on the American people:
"If Republicans pass Trumpcare, Americans with pre-existing conditions will be pushed off their insurance and segregated into high risk pools – where they will face soaring costs, worse coverage, and restricted care."
All that to be said, it can, of course, be argued that Pelosi is obviously biased. We are a government split clearly down party lines. Of course she would not be in favor of it. However, she goes on to make a valid statement that, partisan or not, puts into question the necessity of such a quick vote.
"Forcing a vote without a CBO [Congressional Budget Office] score shows that Republicans are terrified of the public learning the full consequences of their plan…. "
Why is it suddenly such a rush to get this bill passed? Shouldn't we fully consider the best options we have available and consider the impact of our decisions BEFORE we decide? However, with the failure of Trump's first 100 days having gone by last Saturday, without ANY of his major campaign promises becoming legislation, it is clear that the GOP is garnering nothing but losses. This vote, just days after the first 100, may be their attempt to reinvigorate their supporters.
It is no secret that while many Republicans supported Trump, a large number of Trump's supporters were not necessarily party line affiliated. They simply felt that his "message" appealed to them and their needs. And with this failure to start off his term in office successfully, the GOP may fear that these voters, who leaned Republican only to support Trump will begin to look for another direction to sway in.
And while the bill has not yet passed, there is a great deal of concern that it may. Last week, Speaker of the House, Paul Ryan, stated that the vote would only be taken when the party felt it had the votes to pass it. Its ability to pass was even more questionable when it was realized that if 23 or more House Republicans vote against the bill, it will not pass. However, with this alleged move forward to vote underway, it seems that Ryan has gotten what he is looking for.
As of this morning, 16 House Republicans have vowed to vote NO on the bill, three other former NOs have switched to YES, and approximately two dozen, are undecided or have not made their position known. 7 of those undecided most vote NO in order for the bill to be defeated.
Guess we'll have to wait, see, and remain hopeful.